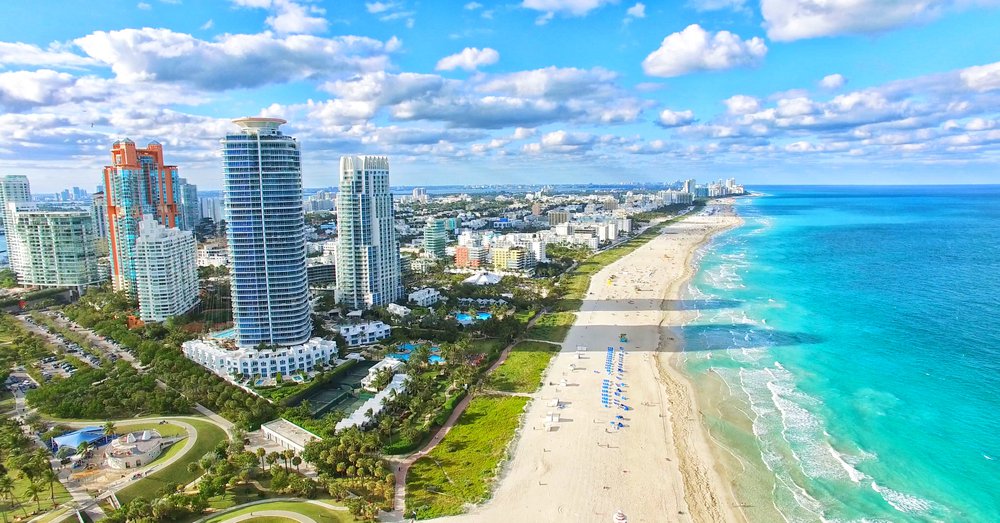 For many years, Dr. Trevor Turner has served the community of Peachtree City, Georgia, as an orthopedic sports medicine specialist, providing quality care to the residents of Southern Metro Atlanta. Now, he's expanding his practice to The Karli Center in Miami, Florida!
The Karli Center is a modern, innovative facility that specializes in regenerative therapy. It was founded by Dr. David Karli, an orthopedic doctor who dedicated his time to creating leading-edge techniques and technologies to improve the effectiveness of regenerative therapy. With a team of dedicated professionals, The Karli Center aims to help patients in Miami restore their quality of life.
Non-Surgical Orthopedic Solutions in Miami, FL
Orthopedic doctors and orthopedic surgeons everywhere work hard to diagnose and treat their patient's chronic pain. However, these treatments often involve invasive surgery and lengthy recovery times—but they don't have to!
With the help of orthobiologics and regenerative therapies, Dr. Turner offers non-surgical treatment options for patients suffering from musculoskeletal injuries, chronic pain, and age-related degenerative diseases like arthritis. These treatments are designed to help patients heal their bodies naturally, quickly, and without interrupting their lives.
These minimally-invasive, non-surgical treatments include:
Platelet-rich plasma therapy (PRP)

: PRP uses a patient's own blood to encourage the body's natural healing response, ultimately reducing inflammation and improving joint function. The process happens in two stages. During the first stage, the patient has their blood drawn. This sample is then run through a centrifuge, which allows it to separate into different components. The platelet-rich component is then injected back into the patient. This abundance of platelets then helps the body create new cells, aiding in the regeneration of damaged tissues.

Bone marrow aspirate concentrate (BMAC)

:  BMAC is an advanced regenerative therapy that harnesses the power of a patient's bone marrow to heal damaged tissues and stimulate new cell growth. The process begins with the patient having a small amount of bone marrow aspirate, a liquid, removed from their hip. This sample is then made into a concentrate that is injected back into the patient's affected area.
Prolotherapy: Prolotherapy is a pain management technique that uses a small amount of harmless irritants to stimulate healing. Those irritants are injected into the affected area, creating inflammation that triggers the body's natural healing processes, ultimately relieving the patient's pain.

These treatments offer effective solutions for patients looking to avoid orthopedic surgery while still relieving their pain. From soft tissue injury to arthritis, these treatments can help restore a patient's quality of life without multiple trips to their orthopedic surgeon.
Welcoming Dr. Turner to Miami
As a board-certified Physical Medicine and Rehabilitation (PM&R) physician and orthopedic specialist, Dr. Turner is excited to bring his expertise in advanced regenerative treatments to The Karli Center in Miami. With his advanced certification in diagnostic musculoskeletal ultrasound, Dr. Turner is able to quickly and effectively place orthobiologic solutions into damaged tissue to get you back to doing the things you love.
Along with his knowledge of non-surgical orthopedic treatments, he brings a level of dedication to his patients that is unmatched. Rather than focusing on what you can't do, Dr. Turner's approach puts the focus back on activities that are important to you. Then, he'll work with you to develop the best course of action to get you there quickly and efficiently.
Plus, his commitment to a minimally-invasive approach has allowed his patients to improve their quality of life without the need for surgery. We'll be with you every step of the way and provide access to cutting-edge rehabilitation therapies that you won't find anywhere else.
Discover More In Miami, FL
Miami, Florida is home to a vibrant and diverse culture that can't be found anywhere else. With beautiful beaches, vibrant nightlife, and historic landmarks, Miami offers something for everyone, and it's absolutely packed with things to see and do.
In fact, just across the William M. Powell Bridge from The Karli Center is the Miami Seaquarium, a fantastic place to see (and even meet!) a variety of marine animals, including dolphins, penguins, and seals. You can also learn more about the history of the area at the nearby Historic Virginia Key Beach Park.
If shopping, dining, and nightlife experiences are more your things, the nearby city of Coral Gables offers a variety of upscale restaurants, boutiques, and galleries. Or if you're looking for a more laid-back atmosphere, the Little Havana neighborhood offers a unique blend of Cuban and American culture with plenty of cafés, shops, and live music venues.
No matter what your interests are, there's something in Miami for everyone—including regenerative medicine! Through The Karli Center, Dr. Turner is here to help you improve your quality of life and get back to doing the things you love with innovative treatments and therapies. Contact us today to learn more about how we can help you live your best life.
Ready to join the number of Dr. Trevor Turner's patients who have successfully improved their quality of life? Schedule an appointment at The Karli Center in Miami, FL today and experience the difference regenerative medicine can make.