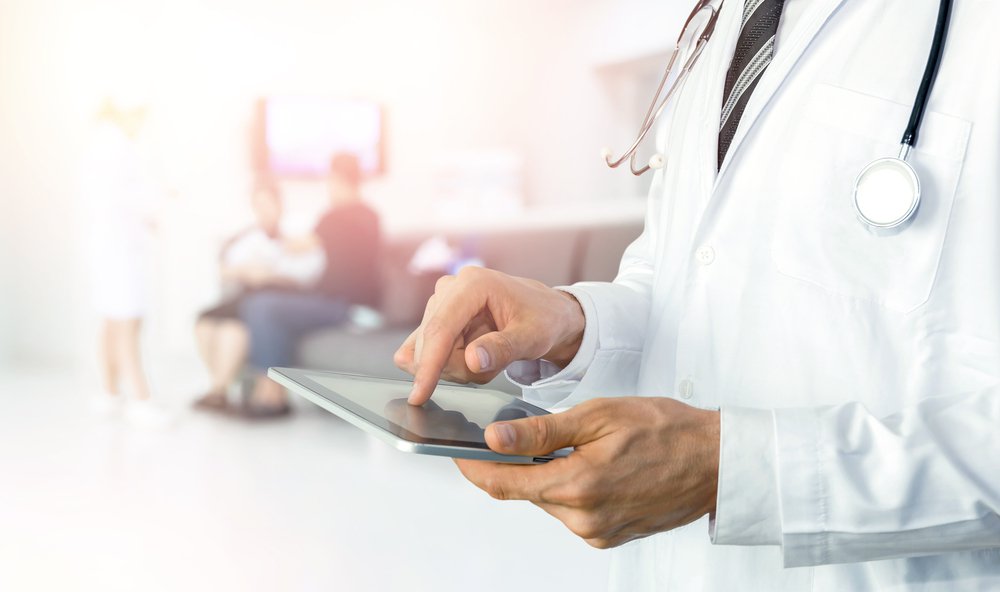 Now is an exciting time in the field of medicine, for both physicians and their patients. Now more than ever, technology has become available that can help doctors optimize their patients' outcomes, reach quick and accurate diagnoses, provide targeted treatments, and track data to learn and improve treatment options.
Dr. Trevor Turner is passionate about implementing the latest technology into his orthopedic practice to offer his patients the best treatment and support available. Read more about some of the top tech Dr. Turner is utilizing today:
Orthobiologics
"Biotech" – the field of regenerative medicine – refers to the process of using the body's own cells to perform healing functions that assist traditional treatments; when used in orthopedic medicine, it's called "orthobiologics." Most commonly, patients who receive orthobiologics are opting for platelet-rich plasma (PRP) therapy or bone marrow aspirate concentrate (BMAC) therapy, both of which use autologous (your own) cells to stimulate your body's natural healing process. During a PRP procedure, your blood will be drawn and processed in a sterile lab. High-quality plasma with a high platelet count will be separated from the sample, then injected back into the affected site. During a BMAC procedure, the same process applies, but adult stem cells will be collected from bone marrow and used to reduce pain and improve function in the affected site. This advanced technology allows physicians like Dr. Turner to help patients make more long-term, effective, faster, and less costly recoveries following an orthopedic injury or surgical procedure.
Ultrasound Diagnostics
Ultrasound is an incredible piece of technology that has long been used to help physicians use soundwaves to see inside the body without making a single incision – but cutting-edge physicians like Dr. Turner have turned high-resolution ultrasound into a next-level diagnostic tool. Unlike MRI which produces a collection of still pictures, High-resolution ultrasound can capture video of the affected tissues while you recreate the scenario in which you feel the most pain. By assessing the tissue or nerve that causes pain while it is in motion, physicians like Dr. Turner can achieve significantly more accurate diagnoses that target the pain at its source. The ultrasound Dr. Turner employs can be used on most joints in the body, can be performed the same day within 3-4 minutes as opposed to scheduling a 30+ minute MRI scan, and is generally far cheaper, making it a potentially superior option for both doctor and patient.
Fluoroscopy
While ultrasound technology is an incredible advancement, it cannot capture every part of the body, particularly some that are essential in the diagnosis of orthopedic conditions. To close this gap, physicians like Dr. Turner utilize a technology called fluoroscopy, which, in combination with high-resolution ultrasound, can address bones, discs, and cartilage. Here's how this works:
A physician like Dr. Turner and one of his highly-trained technicians will set up an x-ray called a "C-ARM."
This x-ray will revolve around your entire body, capturing images of your bones, discs, and joints.
Your physician will line up the images from your x-ray with those of your ultrasound and utilize both sets of data to deliver a cutting edge therapy.
When used in combination, these two pieces of technology – ultrasound and x-ray – can significantly reduce the margin of error and help your physician offer a highly-accurate diagnosis, as well as the most appropriate treatment plan possible.
AMP Recover
Especially in a world affected by COVID-19, remote solutions are more important in the medical field than ever – but how can one achieve the same level of rehabilitative care remotely as they would in person? AMP Recover is an online virtual rehabilitation platform designed to optimize digital rehab and ensure that your remote rehabilitation period is as connected, effective, and personalized as possible. With AMP Recover, forward-thinking physicians can provide more than 1,000 exercise videos, in-app reminders, HIPAA-compliant communication at any time, and a wealth of educational content to support a successful remote rehab period.
If you're interested in learning more about new technological advances in orthopedics, or you believe one of these diagnostic, therapeutic, or rehabilitative solutions can help you, don't hesitate to reach out to Dr. Trevor Turner. He is passionate about staying on the cutting edge of his field, collecting data to better his patients' outcomes, and educating his patients on all the options available to them.
If you're ready to get back to the life you love, don't hesitate to reach out to Dr. Turner and get started on your road to recovery!