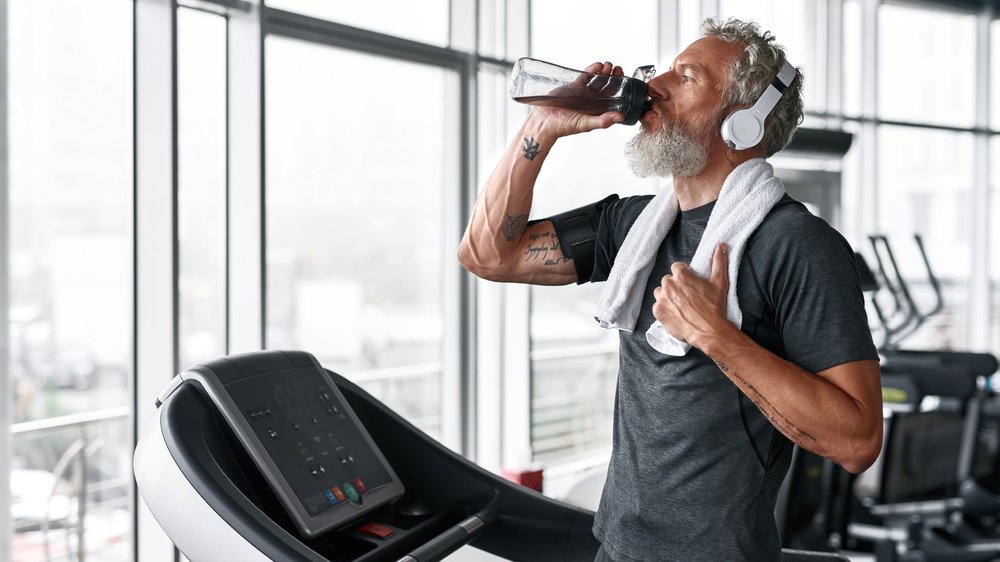 It has been said that an ounce of prevention is better than a pound of cure. This philosophy holds especially true when it comes to preventative sports medicine for athletes.
In the traditional healthcare system, patients are treated long after disease takes hold and often not until it becomes markedly severe. Some concierge practices attempt to reverse this trend, but still often lack the personalized care and expertise in sports performance that athletes need to stay healthy and perform at their peak.
With an emphasis on not only disease prevention but also true health optimization, Misogi Health seeks to identify and limit health concerns before they worsen. Read on to discover how Dr. Trevor Turner utilizes preventive care to provide athletes with the highest quality of personalized care possible.
So, What Is Preventive Care?
General preventive medicine involves early detection and treatment of illnesses before they become serious and require more intensive care. Clinical preventive medicine physicians and primary care physicians routinely work to monitor their patients' health, evaluate their risk factors, and help them modify their lifestyle habits to prevent illnesses.Typical efforts often include preventive health screenings, lifestyle guidance, and other small health services.
Dr. Trevor Turner, however, takes the concept of preventive health to the next level. Through Dr. Turner's Misogi Health platform, he utilizes a seven-component platform to provide his patients with the preventive care tools to be as strong and fit as they possibly can even into the last decade of their lives. In addition, as an orthopedic physician specializing in sports performance and health optimization, Dr. Turner understands the unique needs of athletes, which enables them to achieve their health and wellness goals while reducing their risk of injury.
How Does Misogi Health Work?
Dr. Turner's Misogi Health platform uses these elements to develop individualized care plans:
Collaborative Care
Dr. Turner's commitment to providing the best possible care for his patients involves a personalized approach with an MD and a health coach that focuses on accountability and communication. Our patients benefit from hour-long visits where they have the opportunity to engage in genuine dialogue with our care team. This not only helps patients feel heard and understood, but also allows us to better tailor our care to their unique needs and preferences. Another benefit of our approach is the reduction in referrals to outside specialists. Too often, patients are shuffled around to different specialists, making it difficult to keep track of their care and progress. With our integrated approach, we strive to provide as much care as possible under one roof, minimizing the need for outside referrals.
Genomics
Genomics is the study of a person's genetic makeup as it relates to their overall health. With just a simple saliva test, we're able to provide patients with the blueprint they need to optimize their diet, exercise routine, sleep habits, and even their neurobehavioral tendencies. In addition, this test allows us to identify potential genetic predispositions to certain conditions, such as heart disease, neurodegenerative disease, or cancer. Armed with this knowledge, patients can take proactive steps to make informed decisions about their lifestyle and healthcare, reduce their risk, and lead a healthier life. Sometimes this will prompt an AI-enabled digital care pathway for heart disease or even a whole body MRI.
Biometrics
Biometric monitoring is an integral part of our approach to health care. By using wearables like the Oura ring and continuous glucose monitoring (CGM) devices, we're able to collect real-time data about a patient's biometric markers like heart rate variability, deep sleep, REM sleep, and blood sugar levels. This data is then analyzed to identify patterns and trends that may tell you when to push to maximum intensity and how to optimize recovery strategies.
Diagnostics
Traditional health metrics can be inaccurate or misguided when it comes to accurately assessing a patient's overall health and wellness. We utilize DEXA scans, VO2 max, and resting metabolic rate measurements to generate the kind of data that more accurately reflects a patient's true sickness-wellness-fitness continuum.
With DEXA scan technology, we're able to provide patients with an accurate picture of their body composition, including the amount of lean muscle mass, body fat percentage (ratio of appendicular to visceral fat), and bone density. This information can help us identify areas where a patient may be at risk for injury, as well as provide personalized recommendations for improving overall physical health.
Your VO2 max measures the amount of oxygen your body takes in and utilizes while exercising–integrating your cardiac (heart), pulmonary (lungs), and musculoskeletal (muscles) systems to find your limitations. Resting metabolic rate measurements, on the other hand, provide insights into how many calories you burn while at rest, which is important for determining appropriate nutritional recommendations. With this data, we are able to not only develop more accurate dietary and lifestyle plans but also train smarter to produce the optimal adaptive stimulus for health and performance gains.
Bloodwork
Our bloodwork program provides patients with the convenience and affordability they need to take control of their health. Through our partnership with LabCorp, we offer preferred-cost pricing on customized labs that can be completed at the convenience of one's home or office by appointment. We test beyond the standard of care, often including best practices from European countries that have more comprehensive guidelines than the U.S. "standard of care."
Nutrition
Our cutting-edge approach to nutrition incorporates the latest in gut microbiome testing to help us create the best nutrition plan for each patient. This data is used to identify which foods may be beneficial for a patient's unique genetic makeup and which foods may cause inflammation and other negative effects. By avoiding foods that cause issues and focusing on those that promote optimal gut health and overall wellness, we're able to help patients achieve their health goals and reduce chronic conditions as well as the need for prescription medications.
Supplements
With all of the testing complete and data collected, the last step of our approach is to create personalized supplement regimens that are tailored specifically to each patient's unique needs and preferences. To ensure the best results for our patients, we partner with Thorne, a leading provider of high-quality supplements. In addition, through our partnership, we are able to ensure patients have easier and more affordable access to the supplements they need to support their optimal health.
With these elements combined, our approach to health promotion and optimization is comprehensive, personalized, and effective. We strive to empower patients with the knowledge and tools they need to make informed decisions about their health care, improve their health outcomes, and ultimately reduce health costs over time. With Dr. Turner and Misogi Health, the guesswork is removed, and you can have confidence that your wellness plan is backed by science.
How Do I Get Started?
Preventive medicine is an important part of any health and wellness plan. With his Misogi Health program, Dr. Turner's comprehensive approach to preventive care allows athletes to achieve their goals, reduce health risks, and lead long, healthy lives. If you're ready to get started on your journey to better health and wellness, schedule a consultation with Dr. Trevor Turner today!
Are you ready to protect your health and experience the transformative effects of Misogi Health? Schedule your first consultation with Dr. Trevor Turner and take the next step toward reaching your goals!