Skip Main Content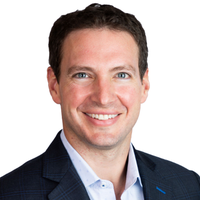 Dr. Trevor Turner, MD
ROLE:
Interventional Orthobiologics
SPECIALTIES:
Physical Medicine & Rehabilitation
LANGUAGES:
WE CARE ABOUT YOUR FEEDBACK!
Please take a moment and let us know how your experience was.
REVIEW US
Great Dr. and great staff. Loved the PRP procedure, and doing better already. Highly recommend.
Raymond.
Posted ON
October 28, 2022
The Dr was very patient and helpful in every aspect. Was very detailed in explaining care for the wound. He and staff were excellent.
Minnie.
Posted ON
August 19, 2022
Dr. Turner was excellent when diagnosing my rotor cuff injury. We highly recommend him!
Jack.
Posted ON
June 26, 2022
I am very happy with the PRP injections I received with Dr. Turner.
Linda.
Posted ON
August 27, 2021
Dr. Turner has helped me so much in restoring my OA hip with Stem Cell Therapy. I am able to be active and have regain back my mobility. ...
Jessie.
Posted ON
June 9, 2021
I had a very good experience and would highly recommend dr. Turner
Serena.
Posted ON
March 24, 2021
Simply outstanding. Dr. Turner so obviously cares deeply about the quality of his care.
Pete.
Posted ON
March 5, 2021
Dr Turner was very professional and efficient while remaining personable. Highly recommend him!
Christopher.
Posted ON
March 4, 2021
Dr.Turner is amazing. He really takes the time to diagnose the problem and works with you using various treatments to eliminate the pain...
Michaelle.
Posted ON
March 3, 2021
My PRP experience was great! Dr. Turner and his staff took great care of me and my procedure. I am 7 weeks out on my PRP injections and h...
Samantha.
Posted ON
March 2, 2021
Atlanta
Peachtree Corners
The Karli Center