Alzheimer's disease is a frightening prospect for those who are faced with it, as well as their families. Alzheimer's disease is the most common form of dementia, and it is a degenerative brain disease that leads to memory loss and cognitive decline. Alzheimer's disease is thought to be irreversible and incurable. However, there is new hope on the horizon.
After more than thirty years of medical research, Dr. Dale Bredesen, the Chief Science Officer of Apollo Health, and his team of researchers have established an approach called the Bredesen Protocol®. Because Alzheimer's disease is characterized by six different subtypes, the Bredesen Protocol targets these changes in the brain, aiming to reverse and prevent subjective cognitive impairment (SCI), mild cognitive impairment (MCI), and early Alzheimer's disease.
At The Genomic Athlete, Dr. Trevor Turner is a ReCODE 2.0™ Certified Provider. At his state-of-the-art practice in Miami, FL, Dr. Turner is able to utilize the Bredesen Protocol to help his patients optimize their cognitive abilities, ultimately reverse the progress of dementia, and take back their lives from cognitive decline.
Interested to learn more about how Dr. Turner can help you turn back the effects of dementia and regain control of your cognitive function? Reach out and schedule your first consultation with us today.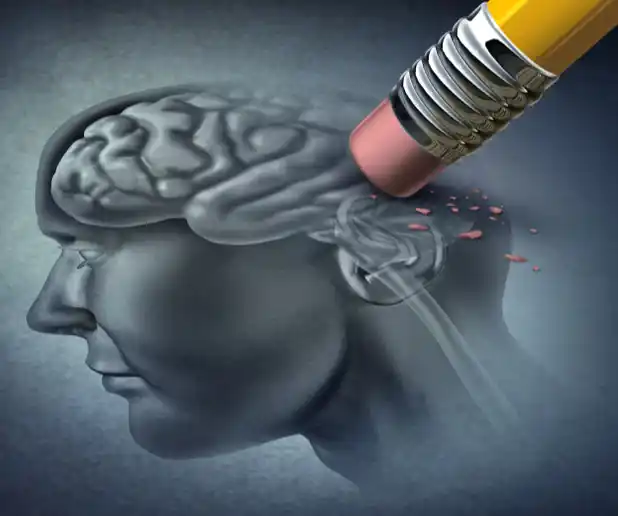 According to Apollo Health,
"The goal [of the Bredesen Protocol®] is to change your biochemistry to provide optimal conditions for your brain to thrive."
More than 36 factors contribute to the "downsizing" of the brain that occurs during the progression of dementia, including:
Metabolic derangement
Poor nutrient status
Lack of trophic support
Exposure to viruses
And many more.
All of these factors can be addressed by using the strategies outlined in the Bredesen Protocol®.
When you receive ReCODE from Dr. Turner, you'll have access to:
ReCODE Report on Your Individual Cognitive Function
Personalized Steps to Reverse Cognitive Decline
BrainHQ Brain Training
Advanced Cognitive Assessments
Monthly Q&A Opportunities with Dr. Bredesen
Monthly Town Hall Videos
A Library of Written and Video Guides for Reversal
KetoFLEX 12/3 Recipes
Community Forums
The ReCODE Mobile App
And More
Using these distinct, yet complementary strategies, Dr. Turner can help you create neuroplasticity – that is, the ability of the brain to heal, grow new neurons and synaptic connections, in response to stimuli. 
Helping Patients in Atlanta Restore Cognitive Function
As a ReCODE Certified Provider, Dr. Trevor Turner is able to work with those who have already been diagnosed with Alzheimer's Disease to reverse the signs of cognitive decline. However, it's important to remember that the Bredesen Protocol® is most successful when used in the early stages of cognitive decline, including early-stage Alzheimer's disease.
If you're beginning ReCODE during the later stages of dementia, you may not see the results of someone who is early-stage. That said, Dr. Bredesen himself has seen dramatic improvements in patients in the later stages of Alzheimer's, even if they haven't made a full recovery. 
The protocol is personalized for each patient, as each person's experience with Alzheimer's is unique. The treatment plan includes lifestyle changes, dietary changes, nutritional supplements, and cognitive rehabilitation. If you're ready to start your individualized ReCODE program with Dr. Turner, don't wait. Reach out to our office today.